We have been eating noodles for several days. My child cannot bear it anymore and she asked me not to cook noodles anymore. She wanted to eat some rice. What rice should I cook, I began to wonder and suddenly I remember the meat-vegetable rice which I loved so much when I was a child. I had no salt meat, and bacon is not suitable in this recipe. Then I bought two pieces of pork belly from Queen Victoria Market, I also bought some Chinese cabbage and ginger there. After going home, I put the meat in the fridge so that it can be more easy to cut off. Then follow me step by step and meat-vegetable rice can be easily served.
一直吃面条,娃娃有些吃不消了,央求别做面条了,想吃饭了。做什么饭呢?我突然想起我小时候最喜欢吃的咸肉菜饭,没有咸肉,那我就买普通猪肉来做吧,到维妈市场买了两块pork belly,又买了一些青菜,生姜,回家先把肉放冷冻室冻了下,这样切起来更方便。接下来跟我一步步,菜肉饭就能做好了。
Step one, slice the meat and it is better to cut it into thinner pieces, then cut off the ginger and Chinese cabbage as well;
第一步,把肉切成小片,尽量切得薄,把生姜,青菜都切碎;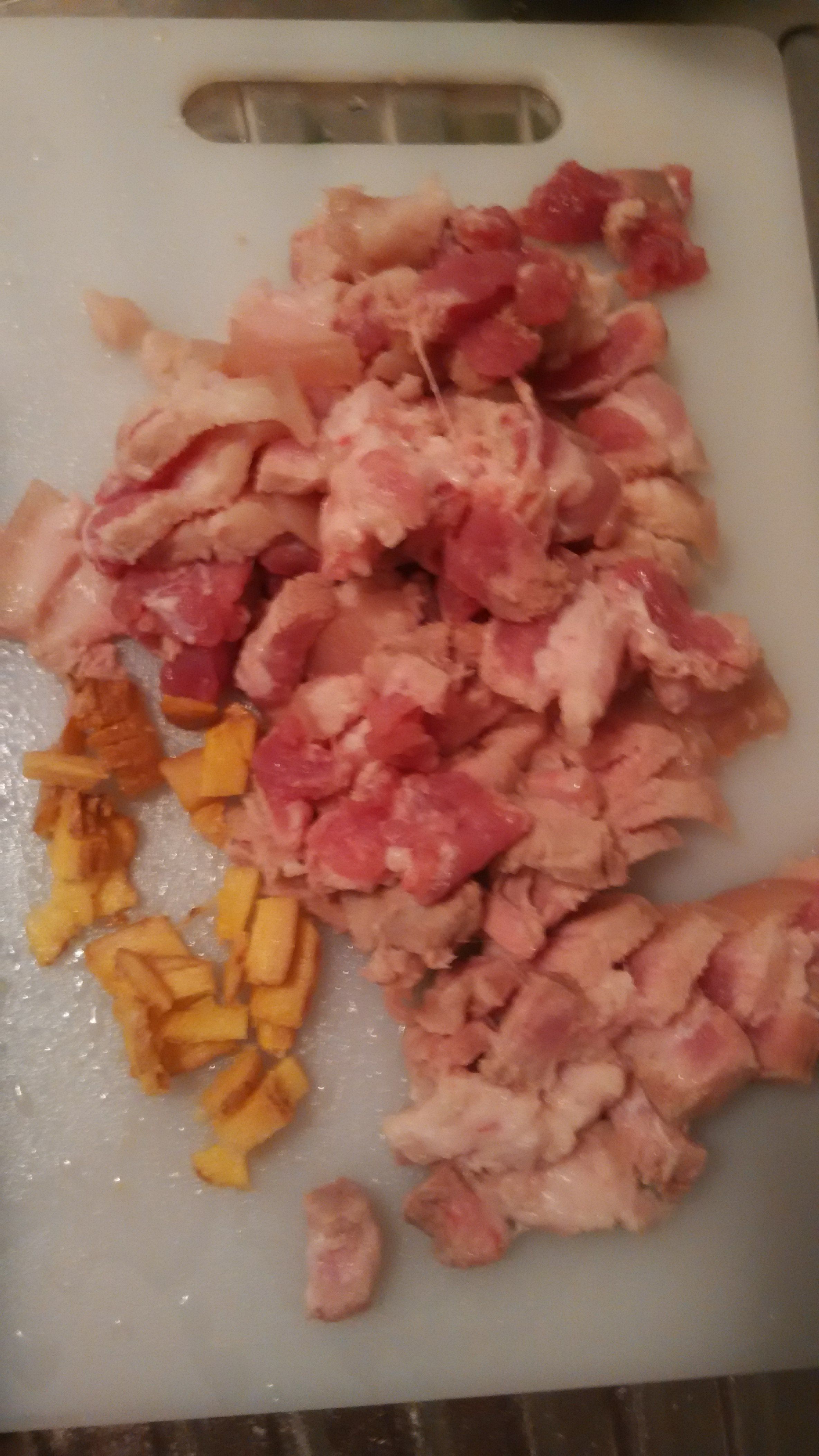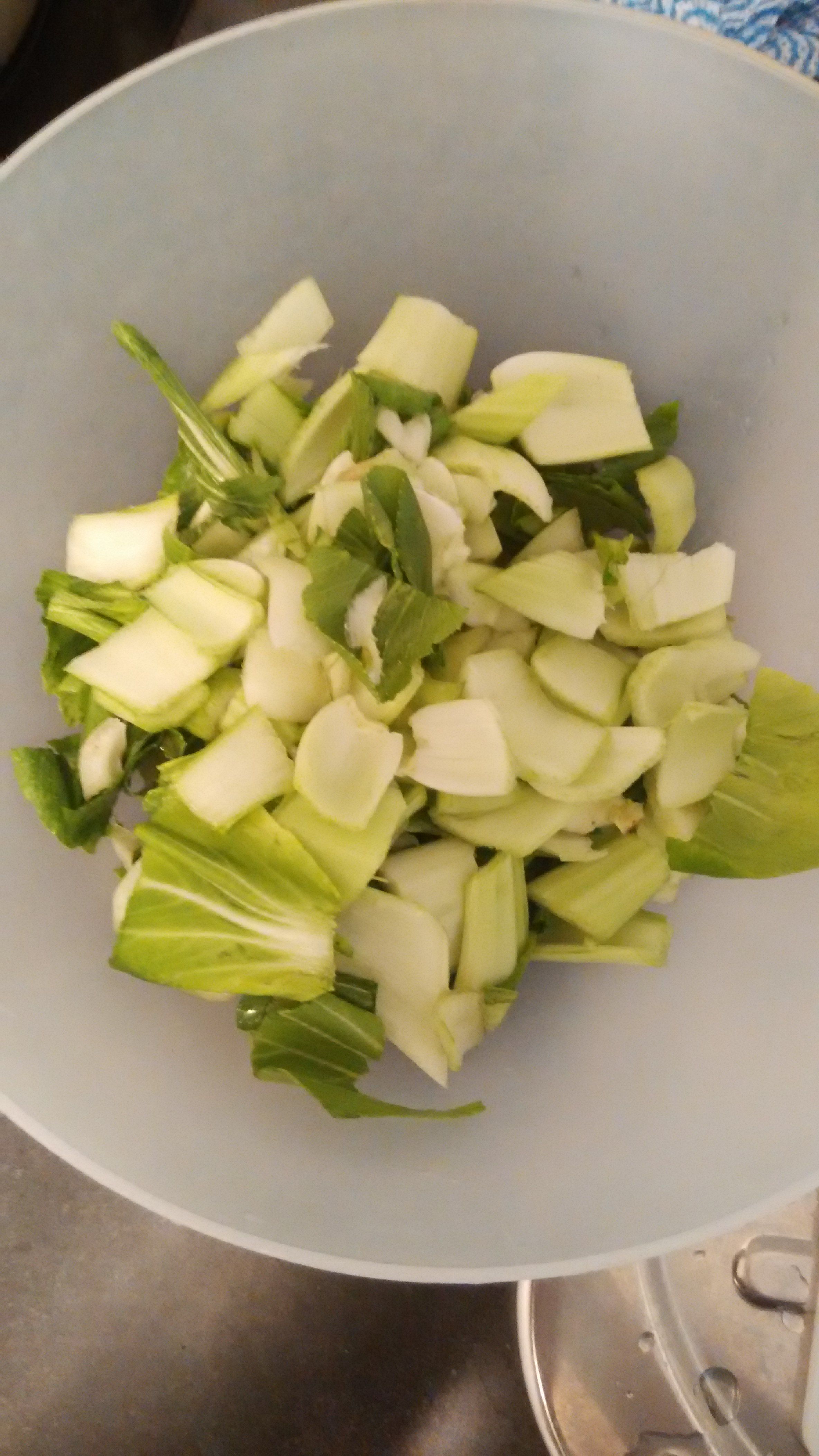 Step two, pour the meat and ginger into oiled pot and fry, stir. Spread some cooking wine and light soy sauce, it's better to wait longer enough until the meat is soft enough;
第二步,把肉和生姜放进油锅爆炒,放盐,撒些黄酒和生抽,这个时间尽量长一些,最好等到肉焖烂;
Step three, rinse and clean the rice, mix the meat, ginger with rice and cook with rice in the electric rice cooker;
第三步,淘好米,把肉和生姜倒进电饭锅里,一起煮;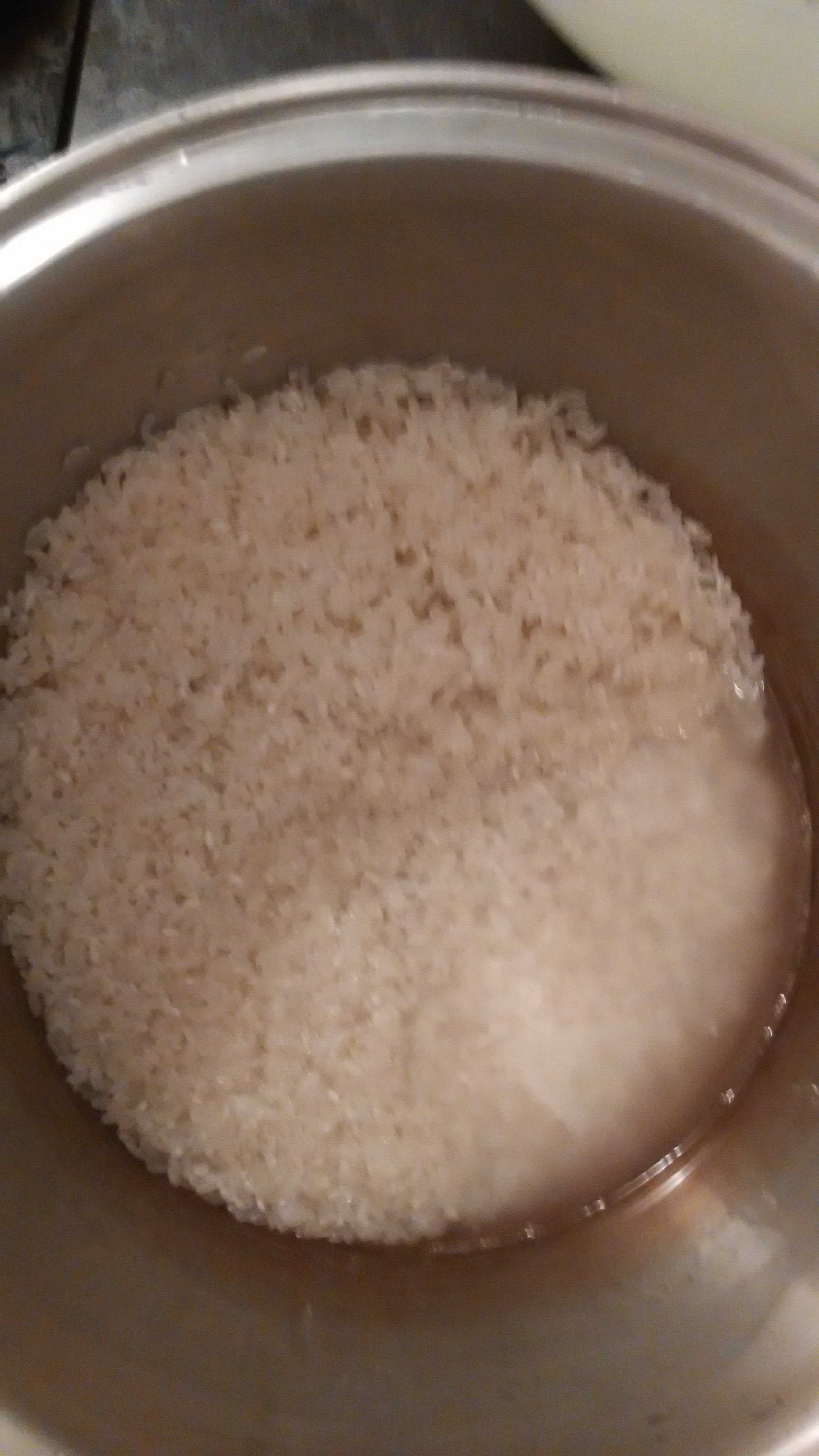 Step four, after the rice mixture is ready, put the sliced Chinese cabbage into the cooker and stew for another 10 minutes. Now the meat-vegetable rice is ready for serve.
第四步,把青菜放油锅里炒一炒,等饭烧好了,把青菜倒进去,再焖上十分钟。菜肉饭就算全部做好了。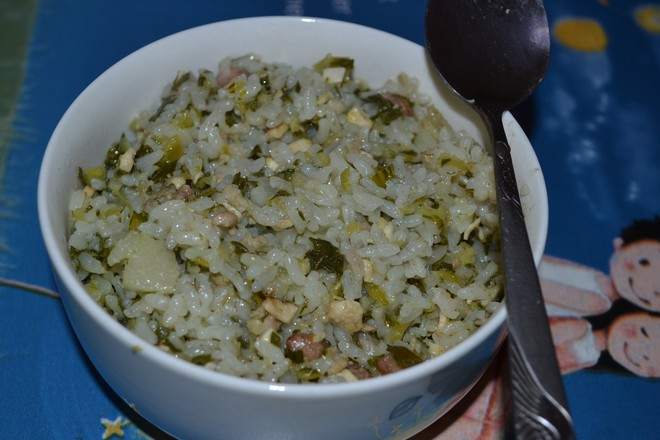 Related topics: